Lockairoom : a connected luggage storage
Two luggage lockers with autonomous entrences have recently opened in the peninsula of Lyon. The aim is to take care of your belongings when you arrive before your check-in and when you want to enjoy the city after your check-out.
Once a locker is booked, you have access to the storage you have chosen whenever you want during the reservation. It's handy when you've forgotten something in your locker!
On site, you can recharge your phone and your computer, and use a free wifi.
Make the most of your start and end of stay without having trouble with your luggage!
To book a locker, visit www.lockairoom.com.
You will receive an access code (storage+ locker) on your phone, and you will only have to go to the storage to leave your bags and suitcases with our trusted business partner.
Deposits and withdrawals: every day between 6 a.m. and 10 p.m.
Our favorite places in Lyon for Valentine's Day.
L'intercontinental Hôtel Dieu :
The service is done in room service. Dinner and breakfast in love, spa, piano… a maximum relaxation!
Bocuse in Collonges au Mont d'or:
Gastronomic meals to discover in love in a unique restaurant.
A walk in Tuk Tuk  in Lyon :
Live an exceptional moment in the presence of your partner thanks to a ballad in electric Tuk Tuk. A visit in love, hair in the wind for ladies and gentlemen, the most beautiful day of Valentine's Day.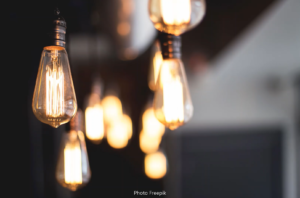 Transfer by electric vehicle to your suite
Hamac Suites facilitates your trip with a private driver !
Are you wondering how to get to your accommodation in the best possible conditions ?
Would you like to try a new experience without public transport ?
Are you tired from your trip ?
SAY HAMAC SUITES !
All you have to do is tell us before your arrival that you want a private driver to take you to the venue. You will be picked up automatically and our driver will be waiting for you on site a few minutes before your arrival time.
Hamac Suites is concerned about the environment and the pollution that is harmful to it, which is why we have chosen to use an electric vehicle for our travellers' future transfers.
Contact us to book your private driver.
Breakfast delivered to the door
How about breakfast on your doorstep as soon as you wake up ? ?
Hamac Suites is developing a parahotel business. This means that for you, our loyal customers, your satisfaction is our main objective. Book your breakfast now to get your day off to a good start!
The booking procedure is as follows: 
-Book your morning breakfast by calling us on the numbers shown at the bottom of our website, or by e-mail.
-You have to book your breakfast the day before for the next day before 6pm. You will be delivered at the latest at 7.15 am during the week and at 8.30 am on weekends.
ENJOY THE BEST COMFORT IN THE #HAMACSUITES.