Villa « Family » in Sainte-Foy-Lès-Lyon
69110, Sainte-Foy-Lès-Lyon, France.
Villa of 300 m2.
Arrival : 3 pm / Departure : 10 am.
Up to 10 travelers.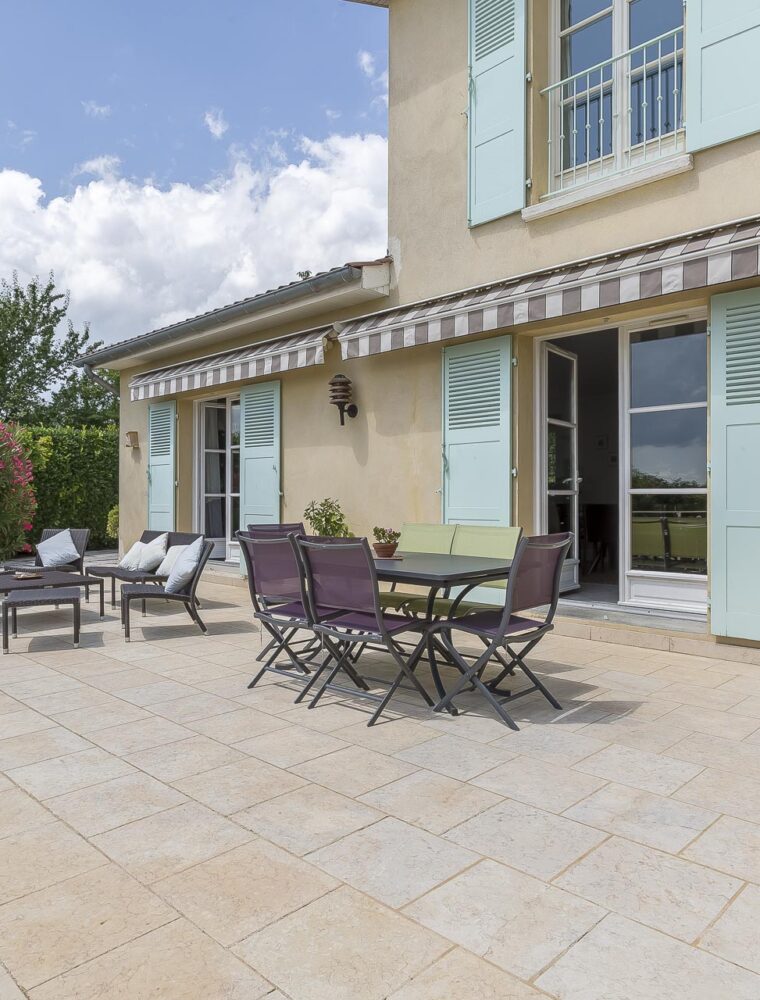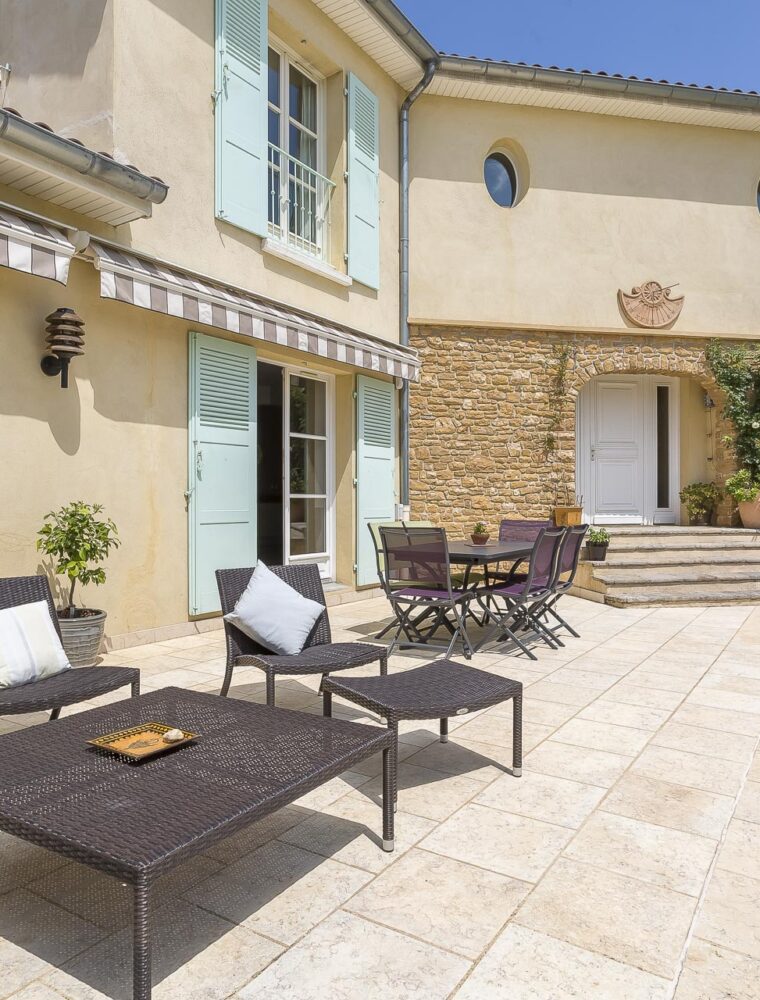 Let yourself be tempted by this incredible Villa of 300 m² all options. This house welcomes you with its magnificent garden and its XL swimming pool of 11,5 x 5,5 meters which is privatized to you during all your stay.
A large entrance to access the house, all around the house you have at your disposal, tables and chairs to enjoy the time, rest in the greatest of calm.
A traditional brick barbecue and a terracotta bread oven are on site.
Enjoy a space dedicated to petanque, smell the good smells of the flowers present on all the outside of the accommodation. Palm trees to bring you an exotic atmosphere… Feel at home! A breathtaking view from the heights of Sainte-Foy-Lès-Lyon.
Around the pool, a hammock to sunbathe and rest comfortably. Deckchairs, an outdoor lounge, all you have to do is enjoy a good fresh smoothie!
View all photos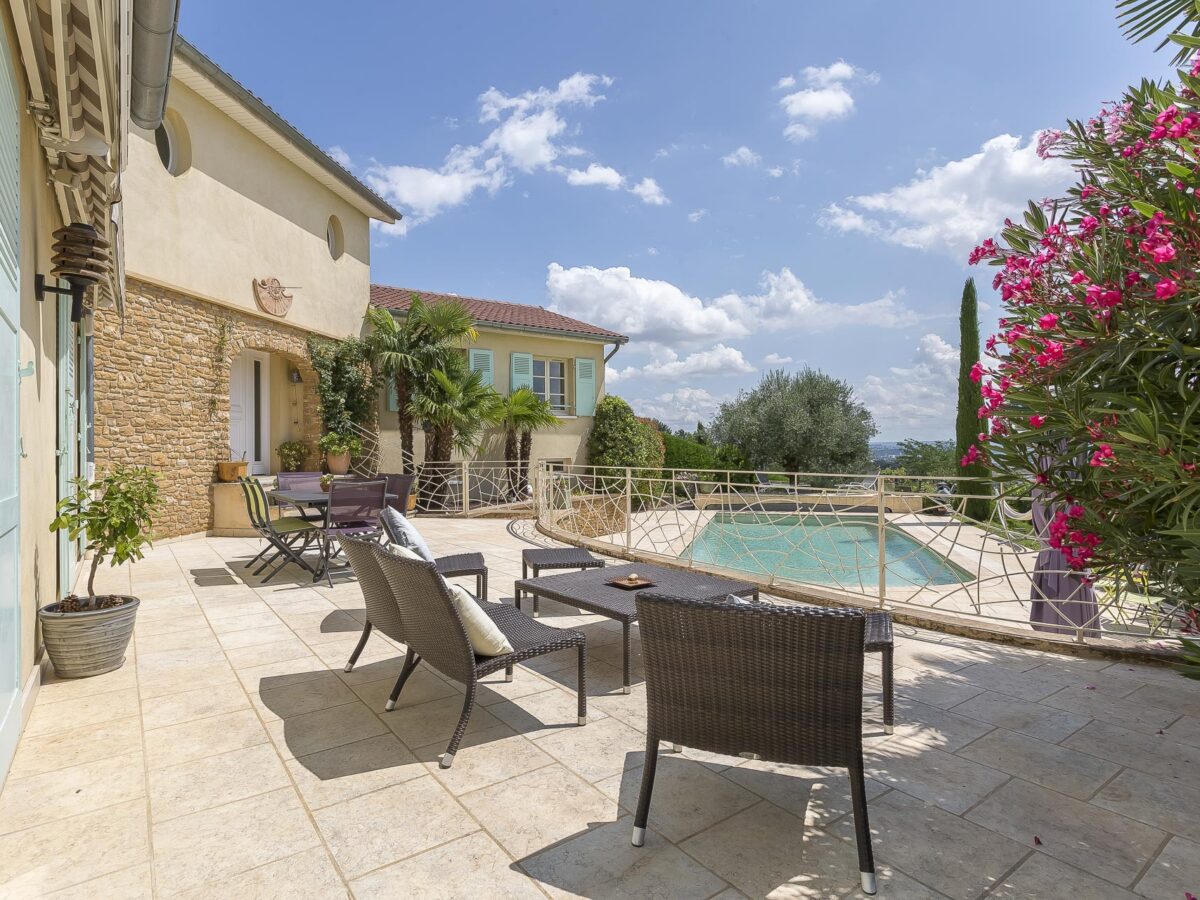 This Villa is composed of five bedrooms, six beds in total. Three bathrooms as well as a surveillance camera for your security and a smoke detector.
The first room has a double bed, a very bright space. The second is more of a children's room with a single bed. The third room is a relaxing space with a TV, a sofa bed that can be transformed into a bed if needed. You have an office area if needed.
The fourth room has a double bed and also a small TV for entertainment.
And finally, the fifth room has a single sofa with a small lamp if you are a reader. Enjoy this room and its available mini balcony overlooking the pool.  Quite a lively decoration, very spacious.
Book your stay in the suiteVilla « Family » in Sainte-Foy-Lès-Lyon Réserver
69110 Sainte-Foy-lès-Lyon, France
We are committed to applying enhanced cleaning to all our suites.
Make a reservation for a special stay with Hamac Suites!
For more information, please contact us.
The living room is very bright and comfortable. You have sofas, a television, a rather baroque atmosphere quite modern thanks to the details of the present furniture.
The kitchen is fully equipped! Everything is at your disposal. You have a dining table in the dining area, an island, and a second mini central island in the kitchen with chairs.
You have three bathrooms at your disposal, each equipped with clean towels, a walk-in shower or a bathtub and even one of them has both.
And finally, an equipped laundry room.
Do not hesitate to contact us for more information.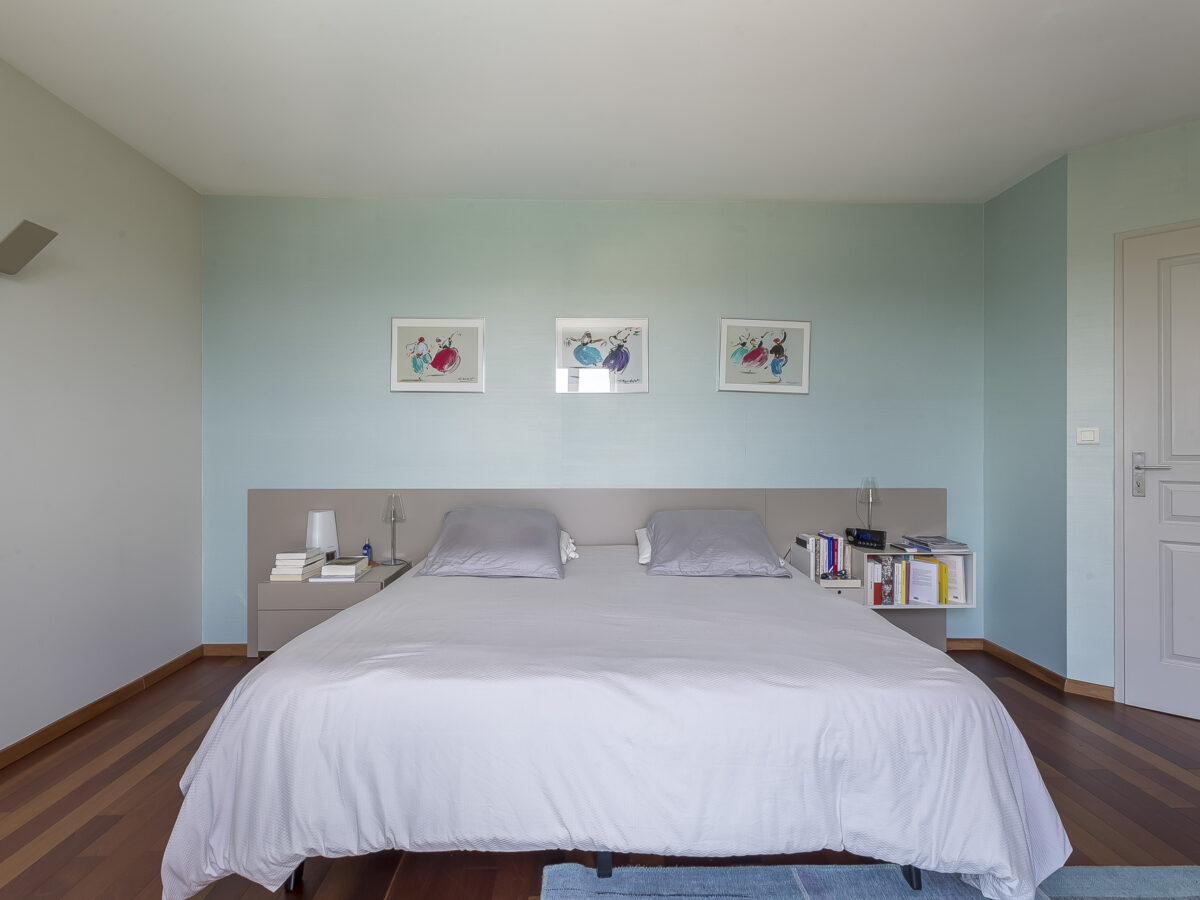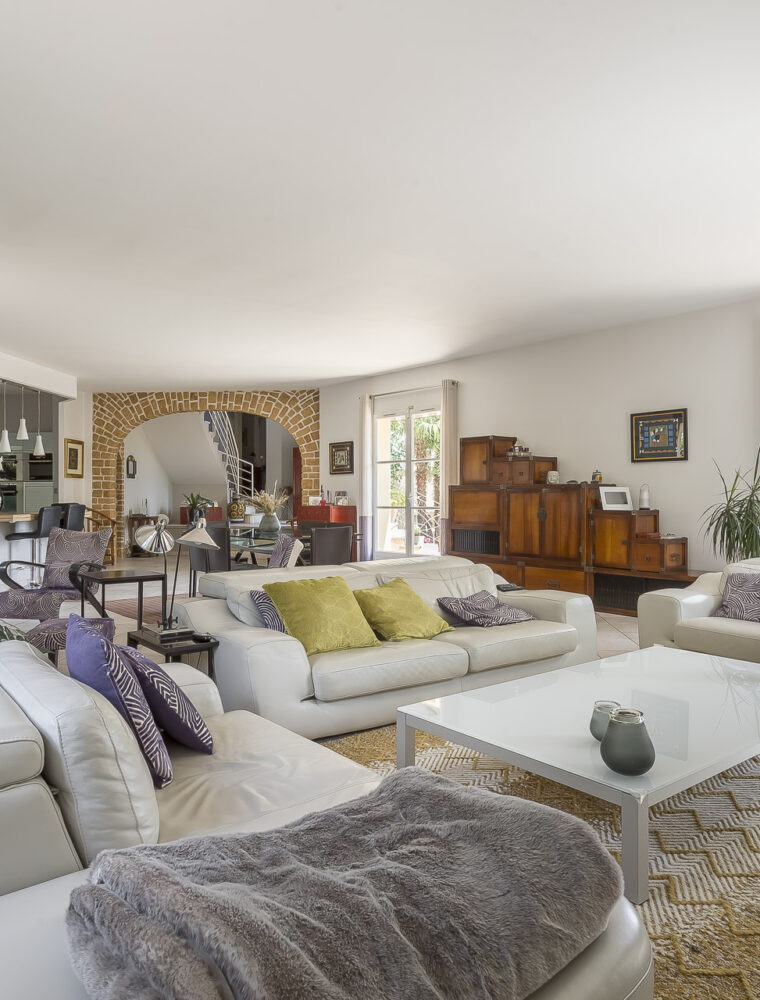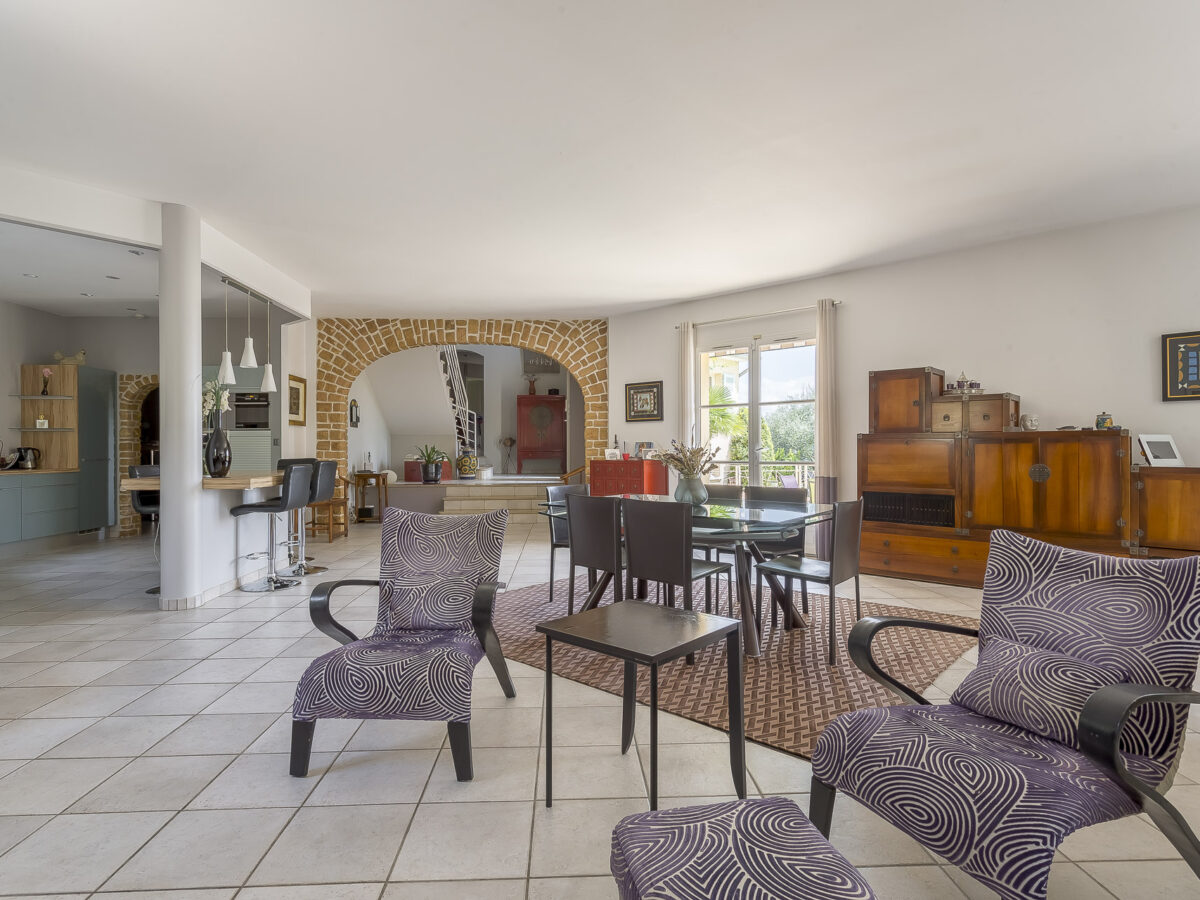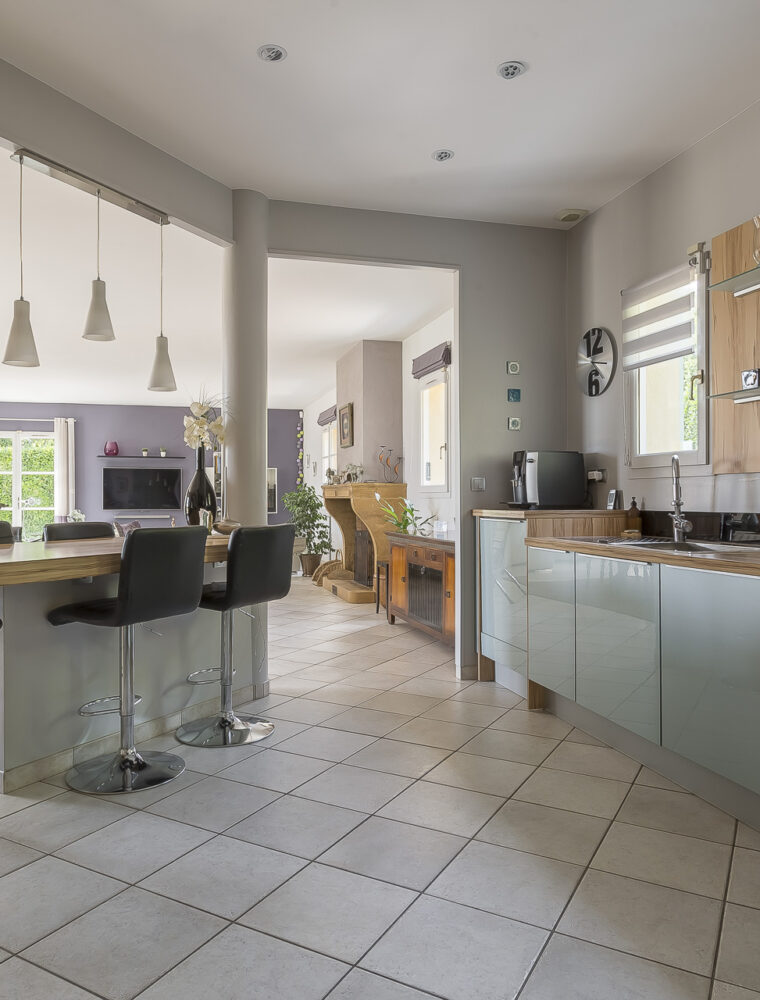 Conciergerie
"À la carte" service
Would you like to find champagne on arrival or have breakfast delivered?
 Our concierge service is available at all times to take care of everything!
All our extras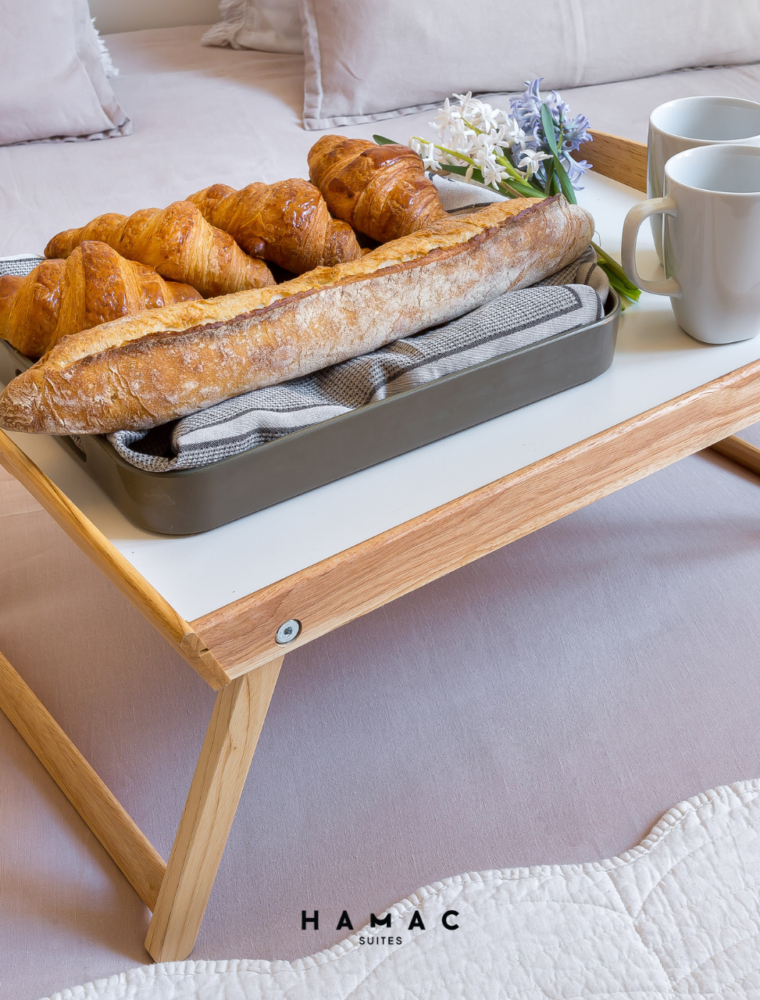 Book your stay in the suiteVilla « Family » in Sainte-Foy-Lès-Lyon Réserver